Who the heck would have ever thought that video blogging (a.k.a. vlogging) would be a thing? Like millions of people across the globe, I find myself feverishly rushing to my smartphone each day just to get my fix. Need to meditate? Watch a vlog. Need some tips on a DIY project? Watch a vlog. Need a laugh? Watch a vlog. Need I say more?
You know I'm all about Girl Power right? So without further ado, here's a list of my fave vloggers that keep me (and millions of others) coming back for more.
Toni Blair a.k.a. Bella Blair
This girl…gives me life. She is drop-to-the-ground-till-your-crying-and-maybe-wet-your-pants-a little funny. You can find her on YouTube at Bella Blair. It's like she goes into my brain and mocks everything I mock (only I do it in my mind and she makes awesome videos). Most of her videos feature her comedic acting chops within the Jamaican context. Non-Jamaicans will probably have a good laugh because of the obvious hilarity of the characters and their circumstances.
We Jamaicans laugh because we know  that she's just reflecting real life. I mean, who doesn't know a Poonchi? I beg of you…watch the Good Gyal Anthem.
She is super-duper talented (yes, I added the duper). Not only is she hilarious she is actually a really good singer. I'm no Steven Cowell or Anthony Miller but I'm a hard critic- she's got IT. Check out her Adele Reggae Cover here. Miss Blair does get serious however about important issues as you can see in her satirical video Reasons Why Jamaica Needs a New Prison. She is also a key face and participant for the Nuh Dutty Up Jamaica campaign. Humor, spunk and brains– a woman after my own heart!
Photo Credit: Jamaicans.com/Toni Blair
Patricia Bright
I love, love, love this girl! She hails from Great Britain with Nigerian roots. What I love about her is that she is so unabashedly candid about her life. She's like the girl next door and you instantly feel like you're watching your good friend so you instinctively root for her. I've been a fan since her early days with the NaturalhairGrwthShow. Since then she's evolved into a fashion, beauty, and lifestyle maven that constantly produces informative as well as thought-provoking content. For more current content you can check her out at Patricia Bright – where you can get your make-up tutorials, product reviews, and real-talk about life (check out the Glow Up! I Started from the Bottom video).

For a look into her personal life you can check out  Britpoplife Vlogs. Why? Because her travel videos are amazing and the interaction between her and her husband is both hilarious and adorable. She even shares her most recent milestone on becoming a mommy (I actually cried)!
Photo Credit: Patricia Bright/BritPopPrincess
Sue-Ann Gordon a.k.a. Petite Sue Divinitii
This is a new favourite for me. I recently learned about Sue-Ann Gordon from a feature I read online from the Jamaica Gleaner, click here to see article.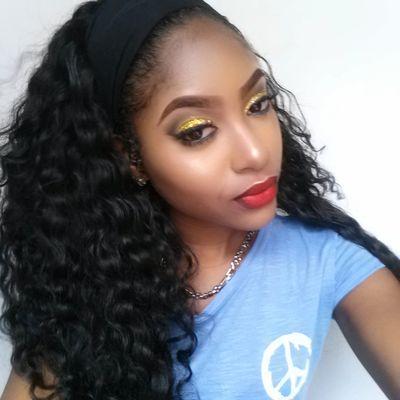 From what I read, I found     Sue-Ann to be a determined and compelling young lady who has made great strides in Jamaica's vlogging stratosphere (by the age of 23 mind you). Not being a vlogger myself, I'm sure it ain't easy to create a viable presence. You have to come strong to hold a Jamaican's attention, let alone the expansive realm of internet users.
When I ventured to her YouTube page I was immediately star stuck! Not only does she display her make-up artistry talents with ease and confidence, she is just so darn cute and bubbly you can't help but want to watch more! And watch more I did…as should you. Check her out at PETITE-SUE DIVINITII for make-up tutorials that make you say wow and vivacious life-vlogs featuring her family and friends.
Photo Credit: Sue-Ann Gordon/Petite Sue Divinitii
Featured Image Credit: 
searchengineland.com